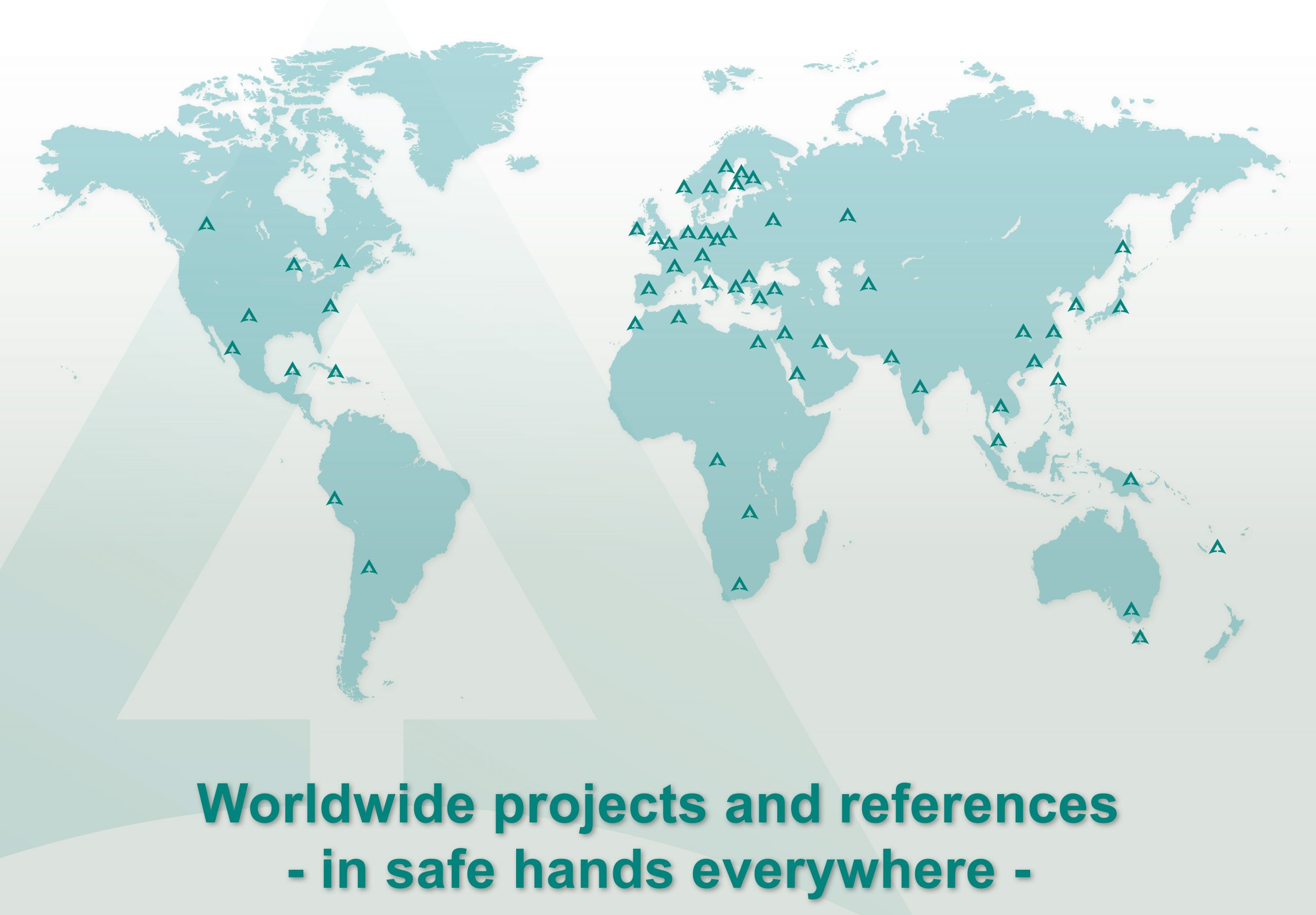 More than a lead producer
JL Goslar GmbH has been known as an expert in the processing of lead, tin and their alloys for more than one hundred and ten years at its production site in Goslar. JL Goslar manufactures special technological products for international industry. The long-standing metallurgical and physical know-how in the processing and application of lead, tin and their alloys is the central competence of JL. Today, we are active in three strategic business segments:
Radiation protection & semi-finished products
Apparatus engineering lead / steel
Anodes for metal extraction
We achieve almost 90 % of our turnover with high-quality special products: Radiation protection for industrial CT systems and systems and equipment in medical technology, apparatus, containers and process technology for low-level radioactive substances, transport containers and containers for bromine and other hazardous substances, wet electrostatic precipitators and anodes for electroplating and surface finishing of stainless steel as well as anodes for metal production.
Lead lining of the world's largest lead lined autoclaves for gold production (4 x 780t)
Over 3000 manufactured containers and assignment for storage and transport of nuclear waste
More than 50,000 jumbo anodes manufactured and more than 300,000 anodes manufactured since 1967
More than 330,000 recycled lead anodes
Raw material recycling rate of our products from 99%
Use of automated homogeneous lead lining since 1972
Plants and components from 30g unit weight up to 130t
More than 50 years of experience in the construction of containers for hazardous goods
Development and delivery of the first evaporator plant to China for liquid nuclear waste with a decontamination factor >10e6
Unique MSC (modified shrinking casting) casting process to avoid pores and blowholes in the construction of shielding for the nuclear sector
Realisation of more than 50 large radiation protection cabins for industrial CT testing worldwide
More than 26km of manufactured aluminium-lead composites for particle accelerators
Over 200,000 neutrino lead bricks manufactured (1300t) for the OPERA project (CERN)